Message from the President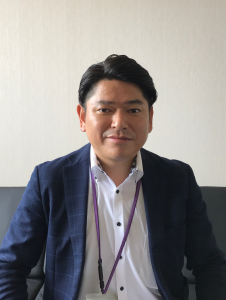 We intend to move forward as one entity with the philosophy of sustaining intense passion and a strong will and looking ahead with integrity, ever mindful of the need for prudence in conducting business while never losing our modest attitude.
Each of this company's divisions is already committed to helping our customers raise their productivity and improve quality, continually striving as we keep the customer's perspective in mind. We are pleased to have many customers calling upon us, especially our laser division. Laser technology has continued to make remarkable progress in recent years on all fronts, including ease of use, cost, and productivity, while the range of possible applications for many component technologies is expanding. Our company's knowledge of the a wide range of optical technologies and the special characteristics of each manufacturer's oscillators, from low output to high output, enables us to propose laser applications suited to our customers' needs.
In the future as well, we will forge ahead with our entire company working as one, continuing to be our customers' "true best partner," as we ask for their continuing feedback and support.
President Junya Shimotamari
About Us
Name of Company

Tamari Industry Co., Ltd.

Date Established

September 1986

President

Junya Shimotamari

Head Offices

〒445-0802
1-1 Gorota, Yonezu-cho, Nishio, Aichi Prefecture
TEL:+81-563-57-1171 FAX:+81-563-57-4590
E-mail:sales@tamari.co.jp

Type of Business

【Machinery】
Laser and machine design and manufacture, labor-saving and conveyance equipment design and manufacture, container and can design and manufacture, other fields
【Electrical Controls】
Control design and construction

URL

http://www.tamari.co.jp/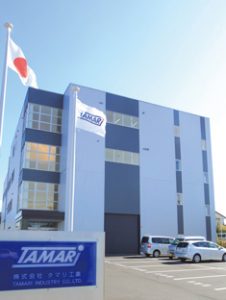 Consultations and estimates are free of charg. Please feel free to contact us.